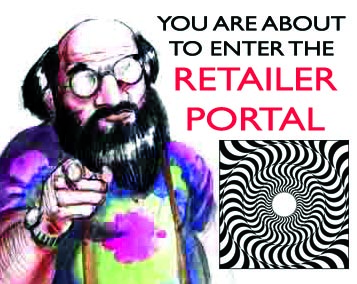 Good news. For those retailers who are having problems getting Kenzer products through their normal distribution channels (for example, most distributors won't take back issue orders for the comic) we now have a Retail Portal on www.kenzerco.com.
Just go to the menu, register with your business info and you can order direct. Any order over $150 will receive a wholesale discount.
NOTE: Certain Print-on-Demand products are not available at wholesale prices due to the production cost per unit. As the American Pickers would say, "there's not enough meat on the bone".