What's that? You don't know about Knights of the Dinner Table® magazine (KODT) – the longest running comic magazine on the subject of games and gamers? This multiple award-winning 64-page magazine features the gaming industry's most popular comic strip, as well as being a full-fledged gaming magazine.
Thousands of readers enjoy KODT every month, laughing at the comics and enjoying the gaming articles, reviews and special features. No matter what your game of choice is, you're sure to find useful adventure hooks, maps, tips, and much more!
---
A BRIEF HISTORY OF KNIGHTS OF THE DINNER TABLE® Magazine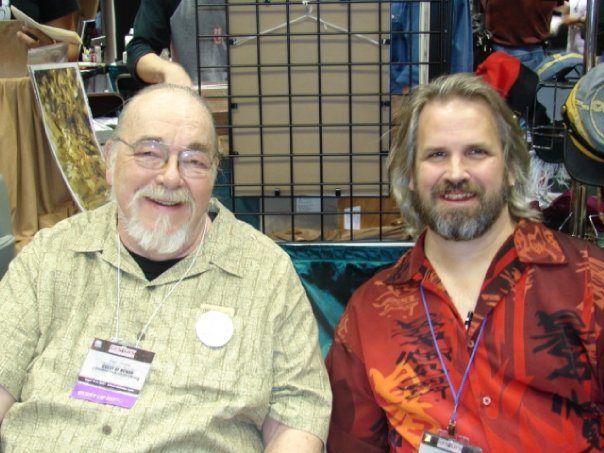 Knights of the Dinner Table® magazine was accidentally created by Jolly R. Blackburn way back in 1990 as 'filler' for his small press magazine, Shadis™. It was something of a 'creative burp' and Jolly really didn't give it much thought. Perhaps that's why he was just as surprised as anyone that soon KODT was overshadowing everything else he'd ever done and that the created was now controlling the creator. Fortunately, writing and drawing KODT strips isn't the lonely job it was in the past. Hundreds of fans have contributed to the beast over the years and since joining the ranks of Kenzer and Company and the formation of the KODT Development Team, the Knights have gone far beyond anything we ever imagined. It's been a wild ride and we look forward to seeing where the gang takes us next.
---
Trying to track down a particular KODT story or article? The link below is our most recently updated article index!
---