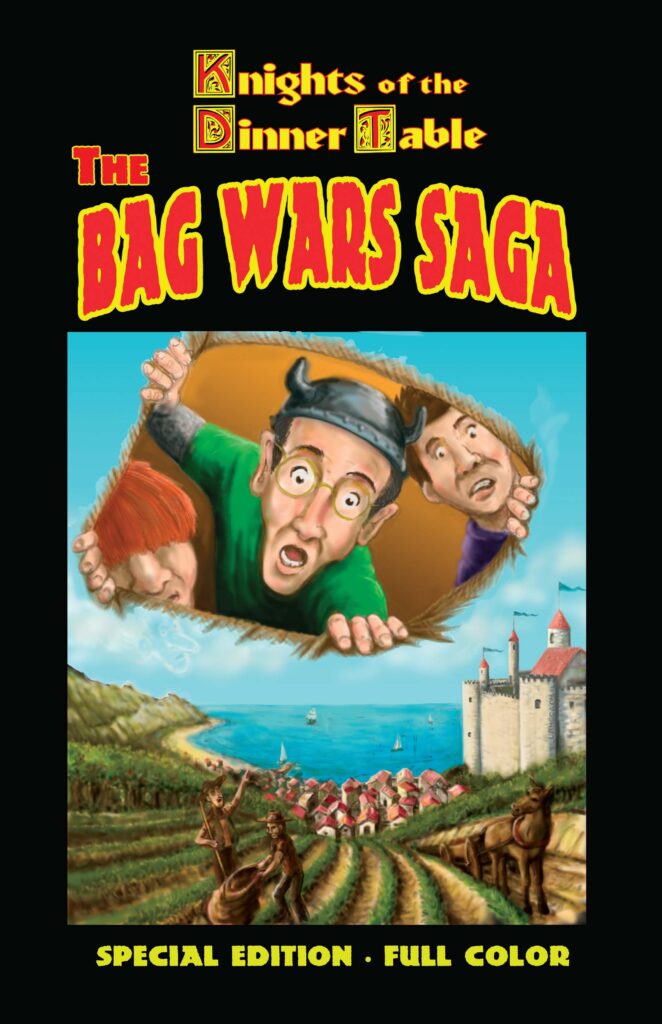 We offered this full-color special edition of the popular, Bag Wars Saga recently at Gen Con. It was meant to be a one-off for convention sales but those who couldn't attend the show (or who arrived at our booth too late to secure a copy) cried foul.

So we're making it possible for those who want a copy to order it direct from Lulu.com. The book is a bit pricey, so we don't have any plans, currently, to keep it in inventory.

So — if you are still saying, "It MUST be mine!!!" set your browser HERE and grab a copy for yourself.