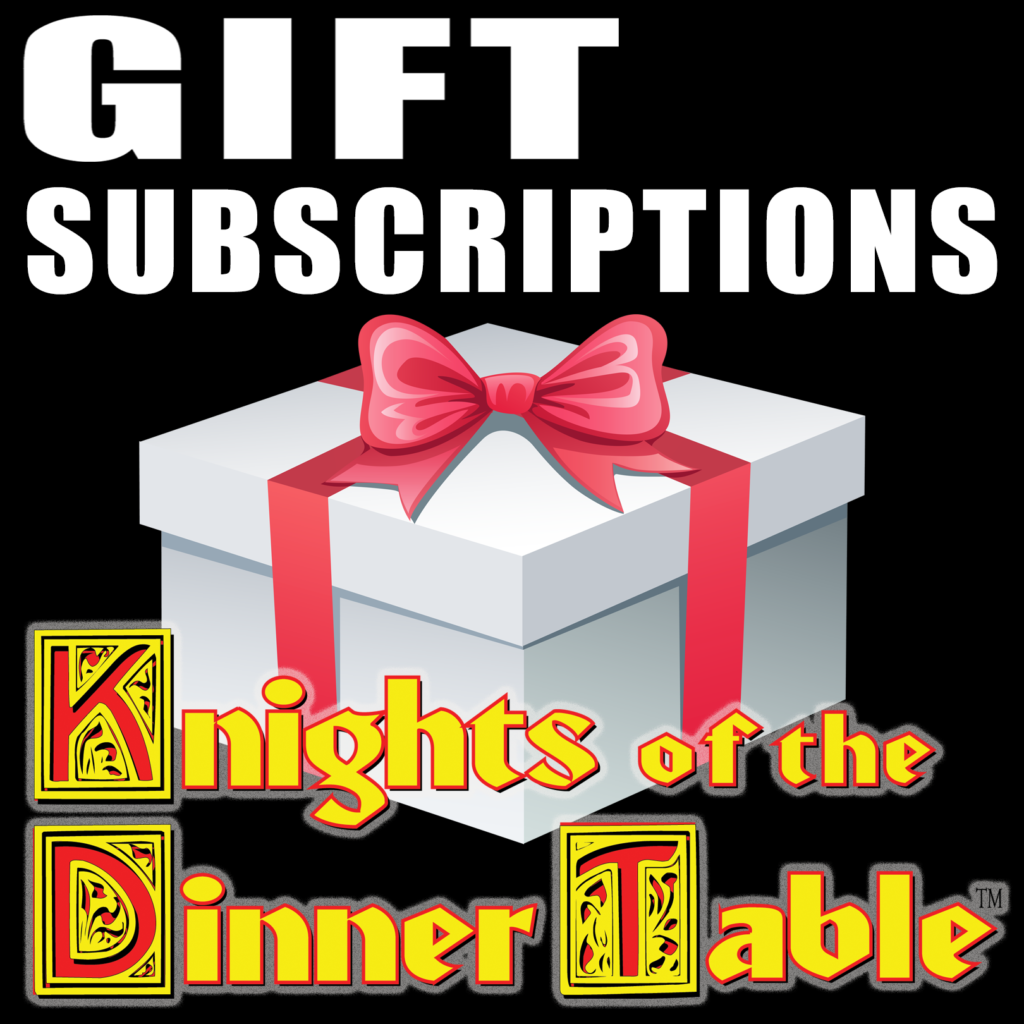 We've added two options that will help you make that gamer in your life very happy. Gift Certificates and Gift Subscriptions (both digital and print). It couldn't be easier.

Just click on the links above. With Gift Certificates, the recipient can buy anything on our webstore and apply the certificate when checking out. Ka-Ching!!!

Gift Subscriptions? Just indicate where you want the monthly issues of Knights of the Dinner Table to go and the lucky friend or family member will thank you every month!!!